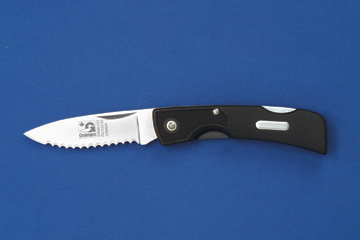 Final Sale Serrated Lockblade
Teeth give it bite!
Handy little lock blades, minor imperfections such as scratches on the handles. High carbon fully serrated stainless steel blade, black zytel handle with engravable plate, excellent for rope etc.Total open length 6 3/4". Final sale, no warranty. Grab them before they go!
Regular Retail $53.00
Clearance 50% Off $26.50!